St. Patrick's Day is tomorrow! If you haven't started preparing or looking for things to do in Hampton Roads this weekend, check out the full blog post. We hope it makes your life a little easier… and more festive!
THE HISTORY
"March 17 commemorates the patron Saint of Ireland, Saint Patrick (who, interestingly, wasn't Irish). It also honors Irish culture by encouraging folks to wear Ireland's colors (green, white and orange), listen to Irish music and feast on traditional Irish meals. It's also a day filled with parades and special events, usually with friends and family, where lots of photos are being taken."
Source: Good Housekeeping
KID-FRIENDLY ACTIVITIES
Hampton Roads is a very family-centric region, where many small businesses and venues host events that are totally kid-friendly. If you are looking to take the family out for some festivities, here is a list of events from myactivechild.com. Enjoy, be safe, and honor Irish culture with your little ones!
ACTIVITIES FOR ADULTS
We didn't forget about you adults! The 757 is home to many festivities for almost any holiday you could imagine, including St. Patrick's Day. We pulled the list of bar crawls and other events local to you. From the Shack to Blue Pete's Restaurant, to Waterside District – the options are endless! CLICK HERE to search all local events.
FOOD & DRINK INSPIRATION
"St. Patrick's Day is finally here — which means it's time to cook up a delicious Irish feast! Sure, any green food can pass as festive on March 17, but how could a St. Paddy's celebration be complete without some tasty Irish-inspired meals? Luckily, if you're craving a taste of the Emerald Isle, these St. Patrick's Day food ideas are as satisfying as they are festive — and best of all, they might just bring you the luck of the Irish."
Source: Good Housekeeping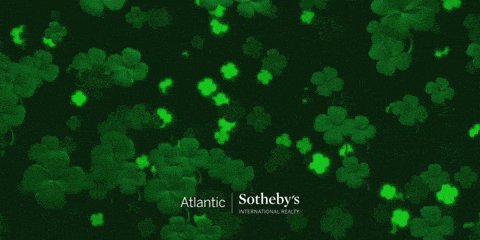 Ella Higginson once said, "If you work, if you wait, you will find the place where the four-leaf clovers grow." Go out and find your four-leaf clovers this weekend! And if you're feeling extra lucky, maybe it's time to tackle today's market with our help.
See all our fine homes on atlanticsir.com